Delta is surging, how is your business keeping up?
The spread of the highly contagious Delta version is generating a wave of doomsaying. It's challenging to know what to believe and who to trust at this stage of the pandemic. The headlines scream about the percentage of increased instances, but nothing confirms the actual number of persons. Except for the unvaccinated, there is little discussion about who will acquire the new strain. Companies may reconsider their intentions to return to work as a result of the uncertainty. Besides, workers would resist commuting back to work if this strain spreads, as it has in other nations.
Building team culture remotely
Observing the current situation, corporations would be liable if they pushed people to put their lives in jeopardy. Now moving forward to remote culture, team culture is far more critical than you would believe. Positive work culture and effective communication enable a team to do much more than just complete projects; these principles allow team members to thrive at their jobs and reach new heights. According to Gallup experts, culture is "how we do things around here." It is what distinguishes your company from the competition. Teams that have a positive culture have a higher feeling of responsibility. If you don't care about the culture, your supervisor isn't aware, and your teammates aren't very pleasant, it's one thing to slack off in a remote team. When team members you care about are relying on you, it's a whole different story.
WHAT IS REMOTE WORK CULTURE?
Culture refers to the social structure inside an organization. It has an impact on the company's behavior, attitude, and employees. The company's cultural standards determine what is acceptable, unacceptable, promoted, and discouraged inside the business. Culture may aid in achieving common corporate goals when it is properly linked with personal needs and beliefs.
The Remote culture of a company that allows employees to stay connected via shared experiences, interests, and priorities is known as remote work culture. Employees who work remotely feel a feeling of belonging that extends beyond their physical location. Even businesses without a clearly defined culture have one. After all, each employee intuitively understands what acts are rewarded, what is expected of them, where they may act independently and where authorization from higher-ups is required? With a rising remote workforce, it is now more critical than ever for businesses to consider establishing a remote work culture and implementing the necessary tools and procedures.
WHY IS REMOTE WORK CULTURE IMPORTANT?
1. YOUR COMPANY'S FUTURE PROSPERITY WILL BE AIDED BY A REMOTE WORK CULTURE:
Working from home is slowly but steadily becoming the norm. According to a study, more than 74% of CFOs intend to function remotely once the pandemic has passed and relaxed physical separation requirements. Organizations with cultures that can withstand the shift to remote work will get over the learning curve and sustain continuous productivity and efficiency.
2. REMOTE WORK CULTURE REDUCES ISOLATION:
Employees who work remotely face the second-largest challenge: loneliness. A solid and consistent remote work culture may bring people together and offer them a common goal. It also fosters a sense of community and leads to concrete activities such as casual check-ins and more casual chats, which prevent distant isolation.
3. LONG-TERM CONNECTIONS ARE FOSTERED BY THE REMOTE WORK CULTURE:
Even if you finally urge staff to return to the office and fully embrace onsite work, the appropriate remote work culture is a win for your company. When remote employees' team ties get strengthened, it leads to stronger relationships, more trust, and greater communication. It not only makes it easier for remote employees to interact and collaborate with their coworkers in the office, but it also enables the transition from remote to office work to go more smoothly.
MAIN ELEMENTS OF REMOTE WORK CULTURE
Technology keeps remote workers connected, and it's a significant component of the remote work culture. When looking for a new job, more than 82 percent of individuals say workplace technology is a determining factor. Furthermore, millennials are more inclined to leave a job if they believe the technology is substandard.
Manage a remote workforce with ease
The only automatic monitoring solution that protects the identity of remote work-at-home agents and offers the Clean Desk Environment is RemoteDesk. RemoteDesk's attractive and simple AI solution protects remote employees while providing clear transparency, accountability, work-at-home policy compliance, and risk management for outsourcing initiatives.
Employees demand flexibility, space, and independence to handle their job when they work remotely. While it is critical that employees do not feel alienated or excluded, they should also not feel micromanaged all of the time. 
The business culture should be inviting and consistent for all of your workers, regardless of where they work. Furthermore, it should give employees fair chances to advance their careers, gain new skills, and expand their horizons.
SOME TIPS AND IDEAS FOR BUILDING A POSITIVE WORK CULTURE WHILE WORKING REMOTELY
1. AN ENVIRONMENT OF TRUST :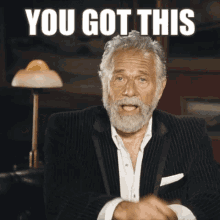 It's critical to share all high-level choices with your team to demonstrate to employees that you trust them totally to handle their task, even when they're working remotely, to foster an excellent remote work business culture. After all, it's a two-way street when it comes to trust. Your workers will only have faith in you if you have faith in them. Furthermore, you should emphasize the employees' productivity rather than the overall number of hours they spend online. Avoid over-checking in and micromanaging your staff. You should provide them a room to manage their job and simply check in on them now and again.
2. SHARING OF GOALS AND MISSIONS :
When everyone in your business understands the objective and goals you're attempting to achieve, creating an optimal and high-performing remote team work culture is simpler. You must come up with a concise and transparent method to describe the company's mission and the general aims it is attempting to attain (both short-term and long-term). It might serve as a continual reminder for staff to stay focused on their goals while working together.
To various people, remote work or flexible employment may imply a variety of things. As a result, you should be as precise and transparent about your company's remote work policy as possible so that employees always know what to anticipate.
 Is it necessary for employees to be online for a particular amount of hours each day?

Is it mandatory for personnel to be available in a specific time zone, regardless of where they are located?

Can employees to choose their own remote work schedule?

Do they have to go to the main office every now and then?

Is there a stipend for establishing their home offices?
More clarity will only result in more efficient remote work and more positive workplace culture. 
4. FACE TO FACE MEETINGS :
Week after week, sitting alone in front of a laptop may become lonely for remote professionals, alienating them from their coworkers. While there is no substitute for meeting your team members in person, regular video conferences may significantly reduce the communication gap. Team leaders should meet with workers regularly to strengthen bonds, develop trust, and recognize their individual achievements. It would help if you also urged team members to turn on their video during meetings to reinforce values through direct face-to-face contact and get to know one another better.
5. USING THE RIGHT TOOLS AND REMOTE SOFTWARE :
Remote work's long-term success is also dependent on whether you're using the right tools to manage your workload. A digital workplace platform that allows teams to collaborate, communicate, and complete work in a unified virtual space is an ideal software for remote workers. Remote Desk is the world's most advanced AI-based Remote Workforce Management & Employee Engagement solution for work-at-home compliance and security.
Creating a positive remote work culture where your workers feel trusted and encouraged to do their best work is a long-term process that takes a lot of effort and time. Whether you're moving your entire business to remote work or introducing a new remote team, you'll need to be up and running with all of the best practices and tools to ensure that your workers have a smooth transition. The aim is to make the most of your culture and encourage openness to establish a trusting atmosphere so that your company may continue to grow.