Things were quite mundane before the pandemic in offices. Employees used to walk into their workplaces & worked till the end of the day. It was fairly simpler for companies to arrange for activities where employees could feel included & engaged at a personal level with the companies. Activities & festivities were mostly pre-decided. However, such a simple task became a gigantic challenge as the world witnessed the pandemic scenario. Employees were confined to their homes & were working in depressing isolation. Well, things needed change & that too rapid one. Let us see how & why the employee engagement company-related environment became the buzzword all over the world. 
Why Employee Engagement is Important?
In the current situation when employees have to work from their home, the comfort can easily turn into confinement. In a traditional, workplace employees get to engage in social interaction & can get immediate recognition or praise for a job done well. It is a little challenging in the WFH setup to boost employee engagement. Managers & companies will take a while to determine the efficiency & productivity of a resource. This delay can lead to employee dissatisfaction. Hence, having timely measurement & proactive efforts to understand employee engagement strategies is critical. Firms can use digital applications like RemoteDesk to measure the productivity of their employees in line with the employee engagement parameters. 
Measures to Determine Employee Engagement
If we want to understand employee engagement in literal terms it can be categorised into four focused parameters:
Employee's sense of Commitment toward an organisation
How well an employee Identifies with his organisation
Employee Satisfaction level
Level of Motivation to work of an employee
Let us see how companies can determine where they stand on these parameters as far as employee engagement activities are concerned:
Companies should continuously seek feedback from employees about various general as well as focused parameters. Managers should be groomed to be more receptive & open to feedback. Online tools should be available for employees for suggestions & ideas. These suggestions & ideas should be closely monitored by an independent unit or higher management. 
Undoubtedly surveys are the most efficient tools to understand employee engagement work from a home environment. Firms like Gallup are famous for conducting third party Q12 surveys for companies to understand the overall work environment using a few specific questions. Such surveys can give a glimpse to the companies on what exactly is going on in the minds of their employees.
3. Focus Group & One-to-One Analysis
Continuously, management should understand the trends & dynamics of various work groups. Any out of line trend should always get the focused attention of the management. Like if a particular unit is experiencing higher employee turnover, this should be analysed. In the process if necessary, one-to-one interaction should be conducted with existing & outgoing employees.
Ways to Improve Employee Engagement
Below are a few tried & tested employee engagement tips for companies to increase employee engagement effectively:
1. Company Goals Alignment
Companies should be very much mindful while crafting their organisation goals. The purpose of any company should have utmost synchronisation with the purpose of its workforce. If need be, the goals should be revised to make the employee feel included in its purpose.
2. Don't Just Teach but Reach
Company management & managers should not engage in preaching rituals for saving time & energy for their employees. They should actively participate & financially contribute towards the tools & resources to enhance the work from home environment of the employees. Like high bandwidth internet & work from home physical infrastructure should be funded by the companies.
3. Restructure Work Rules
Most employees working from home complain about the faint boundaries of timings between working & non-working hours. Companies should discourage after-hours emails & conference calls to give a proper work-life balance to their employees. Also, an application based employee engagement platform helps the employees to discreetly raise their relevant concerns.
Even though employees are working from remote places, companies should develop & embrace mechanisms to measure their contribution promptly. Every big or small contribution should get prompt & generous appreciation. This will make the employee feel motivated to work seamlessly.
5. Encourage Innovation & Autonomy
​Companies should be very careful while dealing with the suggestions received from their employees. Any remarkable suggestion or improvement advice should be closely analysed & implemented promptly if found worthy. Employees need a reasonable freedom to do their work within the boundaries of professional ethics and managers' micro-management should be discouraged. 
6. Invest in Professional Development
In current times employees are already struggling with the deprivation of social interaction. Hence, companies should motivate employees to take up bigger challenges & financially contribute to their professional development. Courses & diplomas should be partially or fully funded by the companies to improve the knowledge & skills of their employees.  
How Employee Engagement is Beneficial for Companies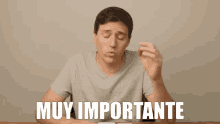 It took a while to acknowledge the fact that employee engagement activities are a very crucial contributor to the success of any company but they have started coming around. However big or small is the scale of any organisation, ultimately people are going to run that. Hence, all the human traits such as happiness, belongingness, satisfaction & inclusiveness will play a great part in determining the culture of an organisation. Eventually, a happily engaged employee is a productive asset for a longer span for an organisation. 
So, to truly understand the effectiveness & results of its employee engagement strategies companies should use online platforms like RemoteDesk which is a productivity monitoring software to help the purpose of a company. RemoteDesk is an employee monitoring software which helps in infusing transparency, accountability & seamless workflow in an organisation's working culture.
An Engaged Employee is a Happy Employee
Obviously, an employee who feels connected with his work & workplace goes the extra mile to contribute to his job. Now the responsibility lies on the shoulder of the companies to make this possible. Certainly, such a drive cannot have 100 per cent success but even if a large pool of employees develops a strong bond with the company, their work is mostly done. Ultimately companies who truly believe & genuinely put efforts into improvising employee engagement strategies will have lesser issues on the front of staff turnover, productivity & client satisfaction.