With the rapid spread of work from home set-ups, employee activity monitoring has become a critical & integral part of the operational functions of companies. Firms must be assured that the working hours are productive & employees are working within the framework of compliance laid down by them. This is possible with the use of software applications available to make this possible.
What is Remote Desktop Monitoring Software?
In simpler words, Remote pc Monitoring Software is a tool to implement compliance within the IT framework of an organization. This tool makes life simpler for MSPs which means Managed Service Providers. It effectively covers client networks, endpoints & computers for remote monitoring. Companies that use shared network points to function use this technology to implement compliance & monitor productivity across their touchpoints. 
Uses of Remote Desktop Monitoring Software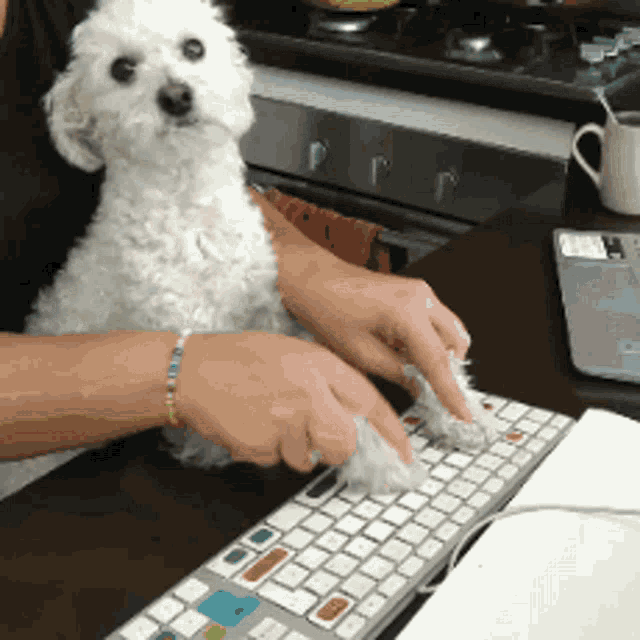 At a macro level, the remote pc monitoring software may appear simple. However, if we dig deeper & go beyond the binary details, the uses are abundant. 
Let us quickly see some of the most prominent benefits among many:
Overall Effectiveness Within Working Hours:
The software that helps in remote monitoring of desktop software supports remote management solutions to evaluate resource usage efficiency within the mapped network. It can keep with data which throws light upon details which can say how & when specific system used the internet or an application. So basically, this software can aid the smooth audit process even though users are working from remote locations.
Employee Productivity Analysis:
Remote monitoring software is an excellent tool to measure the productivity of each & every user within the network. Irrespective of their location, the software can easily track the work efficacy of all employees. Hence, companies now can allow users to work remotely without worrying over the productivity impact. Performance evaluation can be backed by the data retrieved from the software & can be helpful in fair & transparent appraisal for remote workforce analytics. 
Internet & Other Resource Usage Monitoring:
Multiple remote pc monitoring software is available to support the management in understanding their resource usage. Like, For which user or application is consuming the maximum bandwidth of the internet can be a great help for appropriate resource management. Companies can switch to different modes like between application & web to understand internet usage within the mapped network.
Compliance & security are the two most important aspects of the remote working environment. Remote Desktop Software is undeniably a powerful tool for conducting fair & well-organized audits within the organization. Auditors can fetch beneficial usage & compliance-related data & conduct point-to-point assessments. 
To Detect Prohibited Applications & Devices:
Best pc monitoring tools save & share data about each & every connected user within the mapped network. Such software can help in complying with industry-specific requirements. Like if the user is not allowed to use a personal mobile phone or a camera within the working hours, the software will detect the same if found any. Another very important use of the software solution is that it can also detect & protect the company network & users against spyware, malware or viruses.
Best pc Monitoring Software is the single most powerful tool to detect any kind of personal malpractice by the remote user. It not just does the verification of the person working against the screen but also sends alerts in case of impostor violation, person leaving the camera without marking a break, Multiple people in the workspace or unauthorized phone calls during working hours. Advance software solutions for remote desktops also help detect facial expressions & hand gestures of the person. If the person is eating or drinking within the working hours, the monitoring software detects & flags such incidents.
Generic Framework of Remote Desktop Monitoring Software
In most scenarios, the best pc monitoring software would support local as well as cloud-based systems. Systems such as 
Desktop Computers
Virtual Machines
Servers
The framework of the remote solution would cover all the working points & create a loop kind of flow where details & data can flow from point to point. Management can monitor these users & systems like
VPNs
Direct Access Points
Remote Desktops
Standard Endpoints 
Virtual Desktop Infrastructures
There are advanced remote software solutions available which can help in necessary customization. Management can decide & implement unique security policies for various working groups within the network.
Essentially the remote desktop software functions in three aspects.
It helps in the management & functioning of the overall working environment ethically.
It safely connects all the network points & makes the data available in a smooth & secure manner.
It makes the remotest system or application visible to a larger group without much strain on the bandwidth.
Remote Desktop Monitoring Software: A Must for Safer Working Environment
We conclude that Remote Working is only effectively possible if all necessary technological, infrastructural frameworks are in place. The internet is vital and, remote desktop management software is also not optional either. Companies with a proactive approach have already adopted this technology to create a more transparent & balanced remote work culture. Like that, companies with ambitions to expand beyond the office walls & want to explore remote working set-up would have to invest in decent software that makes remote monitoring possible. It has more significant advantages if a firm understands its own requirements & implements a customizable application. End of the day it is indeed a win-win situation for companies & employees both as it saves the interest of both parties without compromising on autonomy & security.